5 Handy Transport Hacks For Luton Travellers
Reading Time:
4
minutes
(Last Updated On: 30/10/2020)
Often obscured by the long shadow of its larger neighbor London, Luton in Bedfordshire is a hidden gem that's well worth a visit.
Founded following the capture of the county by Saxons in the Sixth Century, it started life as a 'Tun' (settlement) which sprang up by the banks of the River Lea. Fast Forward a few centuries, and 'Lea Tun' was a medium-sized market town of some 800 inhabitants, who survived mainly by farming and trading.
These days, native Lutonites and visitors have plenty of attractions to keep them busy – including hotspots like the verdant gardens and fascinating historical artifacts of the Stockwood Discovery Centre and the undulating hills, valleys, and hiking trails of the Barton Hills Nature Reserve.
And it's also an easy place to get around and a brilliant base for adventures further afield – so with that in mind, here are five handy transport hacks for Luton travellers.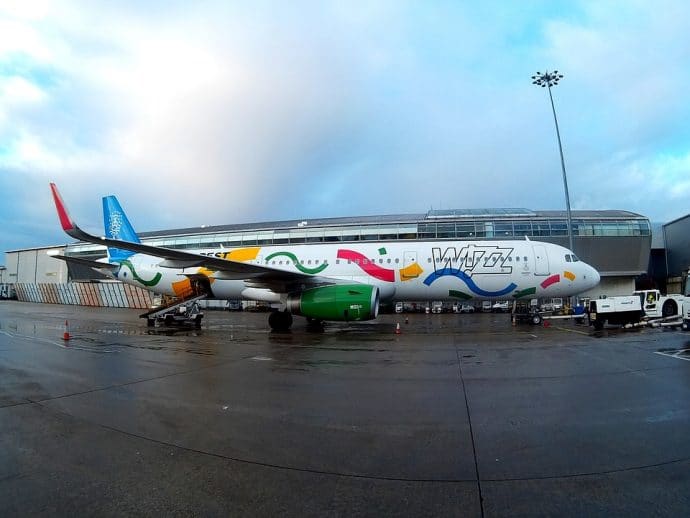 Bus Routes
Bus travel brings with it many benefits – it's fast, convenient, and can leave less of a carbon footprint than car travel (but not more than trains, train travel is still considered the most Eco-friendly transportation).

And in Luton, it also opens up amazing opportunities to get to know locals, which will instantly make you feel much more at home.
Luton Council's bus route info is worth consulting prior to your arrival in town.
Bicycles
If you're based in Luton for a while, buying a bike is a brilliant idea.
There are plenty of rural locations to explore nearby and two-wheeled transportation makes navigating the city center child's play.
Cycle King at 56-66 Dunstable Road in Luton has a wide range of bikes, including electric, tandems, and even penny-farthings – you'll definitely find something suitable.
Trains
You can easily travel to Luton in the comfort of a train from destinations like London, Birmingham and further afield, so there's no excuse not to consider it for your next family holiday.
Browse National Rail's Luton Station web page and you'll find a wealth of information on getting to and from the station, facilities such as restrooms, and mobility access.
There's even a handy map to ensure you get your bearings – brilliant.
Taxis
When you're planning to paint Luton red, booking a taxi to take you between watering holes is a wise idea.
You'll find plenty of curbside taxi options, but goluton.com is one of the town's largest operators and you can save cash by booking ahead online.
Another great thing about taxi transport is there's no need for a designated driver – so your entire group can enjoy refreshments all night long.
Airport Parking
Luton Airport is an awesome launchpad for flights to a range of exciting destinations – including Aberdeen, Malaga, and Zurich – so sun, sea, and even snow are only a short hop away.
If you're more comfortable driving to the airport, SkyParkSecure.com has Luton Airport parking that's safe and affordable.
With your ride stowed securely, you can jet off feeling completely calm.
Follow these five handy transport hacks and you'll make the most of Luton – you can thank us later!
That's our list! Share your own Luton travel tips by sharing this blog post on Twitter.
To get the best parking in London use SkyParkSecure, but to get the best train tickets to London, use Save A Train.

Do you want to embed our blog post onto your site, you can either take our photos and text and just give us credit with a link to this blog post, or click here: https://iframely.com/embed/https%3A%2F%2Fwww.saveatrain.com%2Fblog%2F5-handy-transport-hacks-for-luton-travellers%2F%3Flang%3Den– (Scroll down a little to see the Embed Code)
Tags In
Robbie Handy
Robbie Handy hails from Fife in Scotland and has been fascinated by trains since he first saw them trundling over The Forth Bridge — one of the engineering wonders of the world. Apart from trains, transportation, and travel, he enjoys writing about arts, culture, and politics in English, Scots, and Jamaican Patois. - You can click here to
contact me
Translate
Newsletter
Search Blog