5 Top Tips for Brisbane By Train
(Last Updated On: 06/07/2019)
Brisbane is Queensland's capital and is blessed by A-list attractions like Sea World, the fine lawns and gardens of South Bank, and Story Bridge and many more — Australia's longest cantilever bridge.
It's also a creative city, with art museums and galleries and chic cafes aplenty, plus it's the perfect springboard for Gold Coast beaches, sea, and surf.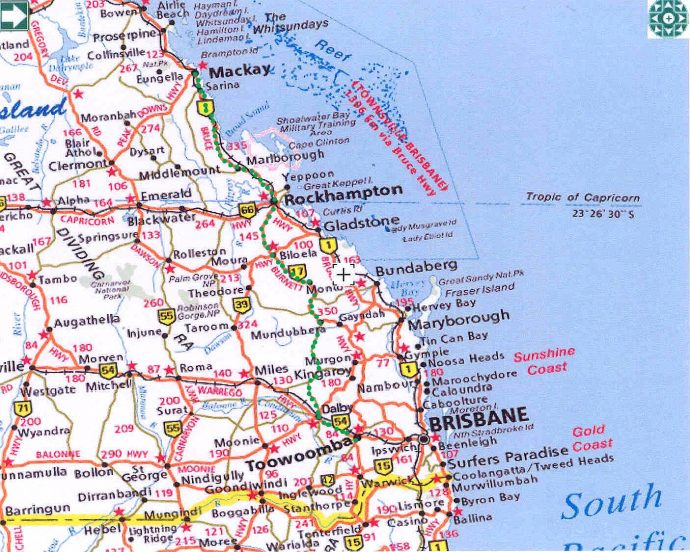 If you're partial to train travel, rail systems are central to the city's transport infrastructure and cultural history.
So if you want to see Brisbane by train, here are five top tips.
Central Station
Located on the North Coast line, Central Station is the city network's main station and is situated bang in the heart of Brisbane's central business district.
Opened back in 1889, its classic façade overlooks Anzac Square and it's the main artery for routes serving Queensland and the rest of Australia.
If you'd like lodgings close by, Oaks Charlotte Towers Hotel is a terrific pick — it's not prohibitively expensive and sumptuous suites overlook the city skyline.
Brisbane Metro
Brisbane Metro is not yet operational — but the mass rapid transit system is fully funded, construction starts in earnest this year and it should open to the public by 2023.
At 21 kilometres long, it'll serve 18 stations throughout the city and residents and tourists alike will be able to hop on and off as they please.
It's costing A$944 million, but benefits include reduced congestion and less pressure on Brisbane's beleaguered buses.
Steam Train Sunday
If you want a blast from the past (in more ways than one), head to Brisbane's Roma Street Station for the regular Steam Train Sunday event.
Step inside the genteel wooden carriages and you'll immediately be transported back to a more elegant era, as you and your family chug along past Brisbane's most scenic spots.
It's fun for all ages, but kids and the elderly are particularly captivated by its charms.
The Workshops Rail Museum
Ipswich is situated south-west of the Brisbane metropolitan area and it's where you'll find the wonderful Workshops Rail Museum.
It's an interactive and inspirational heritage experience housed in Australia's oldest railway workshops and is packed with rare steam locomotives, huge industrial machinery, and multi-media exhibits.
When you want an educational and enjoyable excursion for all the family, look no further.
Airtrain
Brisbane airport is a busy transport hub that's boosted by cafes like Fonzie Abbot, bars like Transit Tavern and parking providers like Looking4.com.
But for many adventurers who arrive by air, the best thing about it is Airtrain, the 13 kilometre commuter railway line that's been swiftly spiriting travellers from the airport to Central Station since 2001.
After a tiring flight, Airtrain carries you to the city centre in just 20 minutes — pretty impressive.
Follow our five tips for navigating Brisbane by train and you'll stay on track for a superb holiday.
Do you have tips for Brisbane train travel? Share them in the comments section and if you need a train Save A train.
Do you want to embed our blog post onto your site, you can either take our photos and text and just give us credit with a link to this blog post, or you click here: https://embed.ly/code?url=https://www.saveatrain.com/blog/tips-brisbane-train/ – (Scroll down a little to see the Embed Code)
If you want to be kind to your users, you can guide them directly into our search pages, in this link you will find our most popular train routes – https://www.saveatrain.com/routes_sitemap.xml – inside you have our links with /en/ but you can change it to /fr/ or /de/ or /it/ and more languages
Robbie Handy
Robbie Handy hails from Fife in Scotland and has been fascinated by trains since he first saw them trundling over The Forth Bridge — one of the engineering wonders of the world. Apart from trains, transportation, and travel, he enjoys writing about arts, culture, and politics in English, Scots, and Jamaican Patois. - You can click here to
contact me
Search hotels and more...
Newsletter